INTERNATIONAL DEAF DAY 2015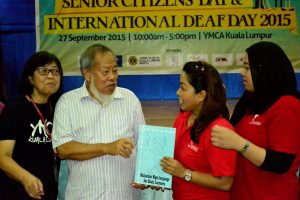 Mr Wan Thong Choon of Pusat Majudiri 'Y' Committee enquiring regarding the Gift Book. On his right is Morley Ng, the Signing Assistant & Staff who works with the Deaf.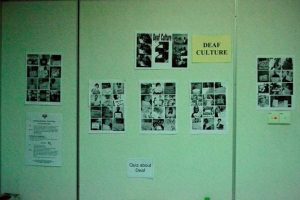 Promotional Information On The Deaf during International Deaf Day 2015. This is the work done by Majudiri 'Y'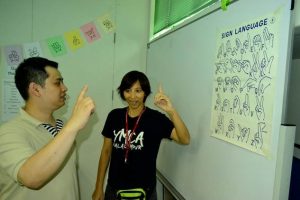 Josephine Koo, a staff of Majudiri 'Y' at YMCA who is deaf, giving a crash course in Sign Language to a Visitor to the class at IDD 2015.