Sponsorship for Hearing Aids
Hearing aids are to amplify the sound surrounding a deaf person, example, when someone calls their name or sound of safety and danger from the beeping of pedestrian crossing or honks from the vehicles. Throughout the year 2017 and 2018, Majudiri 'Y' Foundation for the Deaf (MYF) had sponsored four Deaf individuals in purchasing of hearing aids for their personal use. Among the four receiver, three of them are employees of YMCA of Kuala Lumpur and another individual is a member of the YMCA KL Deaf Club. Their old hearing aids had suffered a lot of wear & tear and need to be changed. Hence, Ms. Morley Ng who is working in YMCA KL under Pusat Majudiri 'Y' (Deaf Work)  who knows Sign Language, had assisted the Deaf colleagues to do the fitting of hearing aid at their preferred store. After the fitting of hearing aid, the receivers can now enjoy the benefits of a new pair of hearing aids. 
Noordin Bin Hassan

(better known as Dino)
From an early age, Dino developed a passion for various forms of artistic expression, including dancing and mime. During his teenage years, he became actively involved in a drama club, dedicating two years to honing his skills. He had the privilege of showcasing his talents in numerous performances hosted by the YMCA of Kuala Lumpur. One notable milestone in his artistic journey was his inaugural live performance titled "LIFE Sdn Bhd," which took place at The Actors Studio in Bangsar. Additionally, Dino participated in noteworthy productions such as "The Sound of Silent Dreams" in 2009, held at the Kuala Lumpur Performing Art Centre, and "Inner Voices" in 2017, which captivated audiences at the Damansara Performing Art Centre.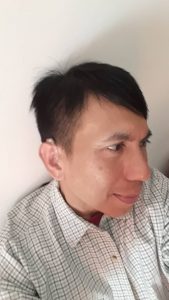 Jasmin Gopal
Since September 2008, Jasmin has been a dedicated member of the YMCA of Kuala Lumpur, specifically working in the Pusat Majudiri Y (Deaf Work) Department. In her role as a teacher, she commits her time and expertise to instructing children who attend classes at the YMCA. Her teaching sessions take place every Tuesday through Thursday, demonstrating her unwavering commitment to educating and empowering young learners.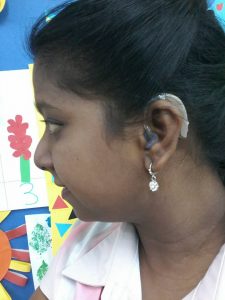 Esther Wong
Esther became a valued member of the YMCA of Kuala Lumpur in 2008, joining the Pusat Majudiri Y (Deaf Work) Department. She served as a part-time teacher, dedicating her time and skills to educate the children attending classes at the YMCA. Her teaching commitment extended to every Tuesday through Thursday, ensuring that the young learners received valuable instruction during those days.
Ms Esther Wong was called home to be with the Lord on 3 February 2021. May her soul rest in eternal peace.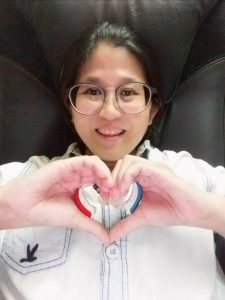 Katherine Lai Foong Mei
Since May 2015, Katherine has been an integral part of the YMCA of Kuala Lumpur, serving in the Finance & Administrative Department. In her role as an Account & Admin Assistant, she plays a vital role in managing financial and administrative tasks. Her dedication and contributions have made her a valuable member of the YMCA team, supporting the organization's financial operations and administrative functions.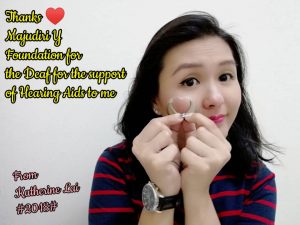 Sponsorship for Tuition Fees
Two (2) Deaf students from Pusat Majudiri 'Y' had applied for sponsorship from Majudiri Y Foundation (MYF) in order to pay for their monthly tuition fees as the family of both students facing financial hardship. Hence, MYF agreed to sponsor them on a yearly basis. With the help from many generous donors, a lot more Deaf students can benefit from it.
 Tan Lai Heng & Chan Zon Jung